Pricing
$17… Basic Condo $21… Jumbo Condo
10%… New client discount 10% Military discount 10%… Discount for 2 or more cats
$17 deposit required to confirm bookings.

Deposits will be refunded as long as you cancel your booking one week before your cats drop off date.

Discounts do not apply to bookings of three days or less.
Services
Depending on my schedule Pick up/Drop off service is available for the Olympia/Tumwater/Lacey/Yelm/Centralia/Shelton/Elma area.
• 59¢ per mile round trip for pick up and/or drop off services.
Please make sure to fill and submit Boarding Contract before drop off.
In case of computer error, because sometimes stuff happens, you can call or text me for your reservation needs. Boarding Contracts can also be filled out and signed upon arrival if necessary.
T: 360 480 8683 E: charlottescatshack@gmail.com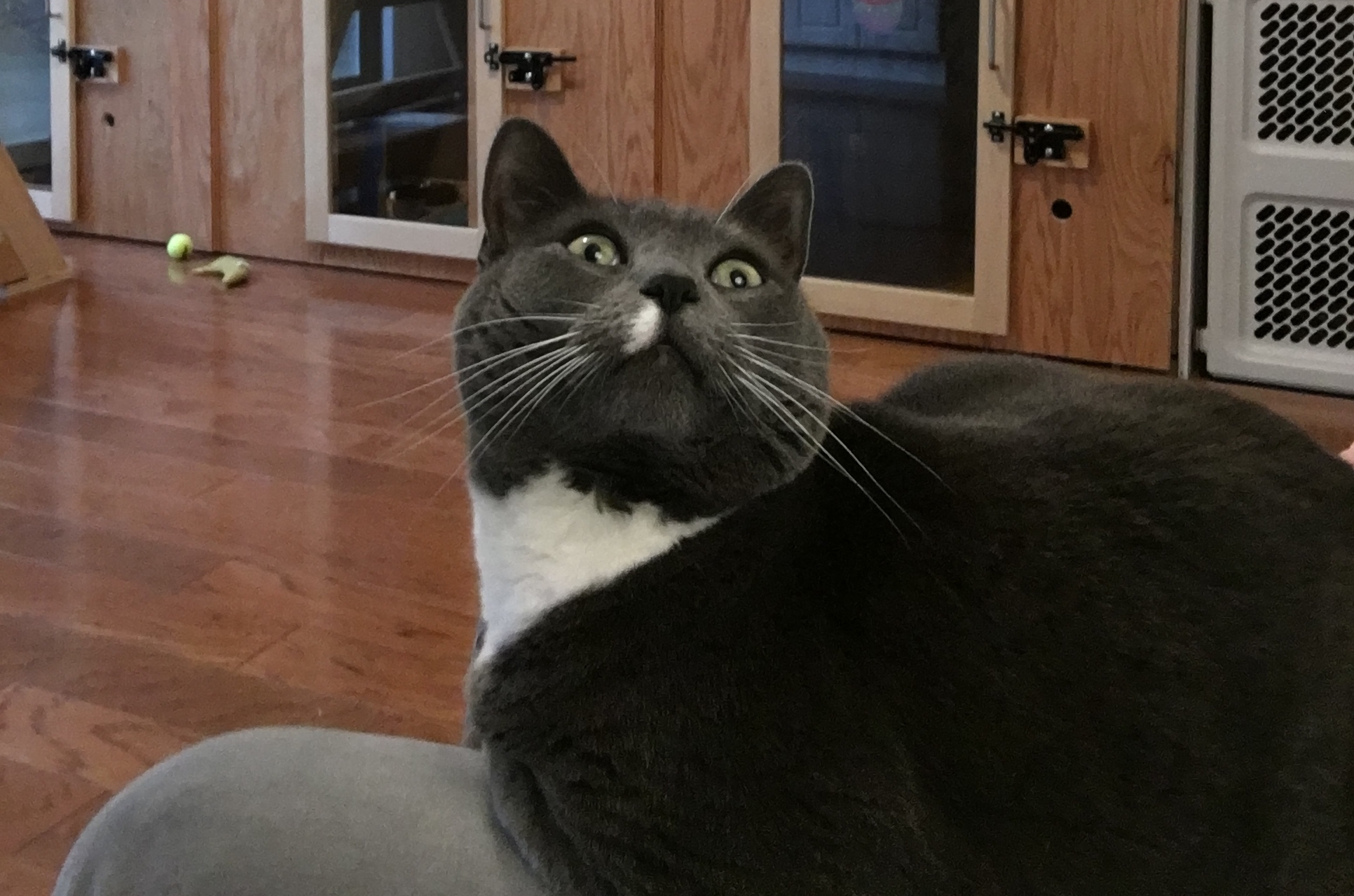 - INDOOR CATS ONLY
- The FVR-CP vaccine is required to be up to date. (Feline respiratory, influenza & distemper). FVR-CP is also called Feline 1 - HCP or Feline PCT.
- Please bring, email, or text picture of paperwork provided by your vet showing your cat is up to date on FVR-CP.
- Cats experiencing any sneezing, or cold symptoms are not accepted. Feline respiratory illness is highly contagious.
- For non contagious conditions, verified by your vet, a daily fee $2 for oral medication and $3 for topical medication.
- Specialized care and medication management for the following conditions are NOT AVAILABLE: seizure disorders, diabetic cats, asthmatics, any unstable conditions, fragile geriatric cats, or chronically ill cats.
- Boarding not provided for cats with incontinence issues.
- If fleas are observed on your cat/bedding and if pre-boarding flea preventative has been applied longer than 30 days ago, I reserve the right to give your cat a Novartis Capstar tablet and apply a new dose of Advantage for a *fee. If fleas are observed in general, I will apply a powder to bedding.
- If you are unsure of the last time you flea medicated your cat please run a comb through their fur. If fleas or reddish brown flea dirt is observed please make sure to apply flea medication a full week before drop off.
- A signed Boarding Contract will remain in force as long as you are a client.
- Please remember to bring enough of your cats food to last the duration of their stay.
> Flea medications include drops such as Advantage or Frontline. Your vet will also provide you with a flea preventative pill if you ask them.
*Fees:
Flea Drops... $15
Novartis Capstart... $10
Total payment is due at check in.
For a more detailed list of Policies and Requirements please click link below